Admissions

The individuals we treat are as diverse as the services we offer. So, our process begins with the most important detail – you.
You may have been referred by one of our many partners, ordered to our services by the court, or chosen voluntarily to receive treatment. We always begin with an in-person intake interview. At the intake, our compassionate staff learns about your motivation for entering substance use treatment and the history that brings you to us.
Paperwork and detailed reviews are necessary and sometimes can be time-intensive. Yet, Samaritan Daytop Village works quickly to determine your ideal placement for success. Based on your needs and the spectrum of services we offer, our staff also develops an individual treatment plan to lay the groundwork for the journey ahead.
Are you interested in learning more about treatment or want to refer someone? Click the Online Admissions button below to complete our form.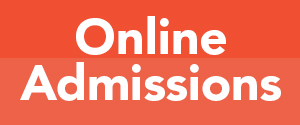 Central Admissions handles intakes for behavioral health services at Samaritan Daytop Village in New York City, Long Island, and the lower Hudson Valley. Programs include:
Substance use treatment (residential or outpatient)
Medication-assisted treatment
Mental health treatment
Peer recovery services
Our highly trained team of Admissions Specialists triage and assess complex and crisis cases, 24/7, for Residential, Outpatient, Medication-Assisted Treatment, or Veterans Program placement. Evaluations consider the patient's medical, judicial, military, and family histories, in addition to the patient's current health and mental health needs.
Referrals can be made by phone, online, email, or in person.
Speak with an Admissions Specialist, 24/7, through our help line at (855) 322-4357 (HELP) or (718) 657-6195.


Submit your admissions request virtually through our Online Admissions form at samaritanvillage.org/admissions or visit our Admissions portal to complete an online Admissions form.


Send a message with questions or requests for info to admissions@samaritanvillage.org. An Admissions Specialist will follow up to schedule an in-person assessment.


Visit one of our Admissions locations in person to schedule an assessment. At this time, we cannot guarantee same-day in-take appointments.

Central Admissions, The Richard Pruss Wellness Center, 362 East 148th Street, Bronx, NY 10455
Van Wyck Admissions, 88-83 Van Wyck Expressway State Road East, Jamaica, NY 11435
Our knowledgeable Admissions Specialist interviews you to learn more about your motivation to enter treatment and the history that brings you here. Samaritan Daytop Village works quickly to determine the ideal placement for your success.
Our staff identifies and reserves your placement in one of our programs. With the patient's input, the Admissions Specialist develops a treatment plan in consultation with you and staff clinicians. We also coordinate with third-party referents and family members, as well as follow up on requests for more information.
We accept referrals from individuals, their family members, or third-party referents (healthcare providers, criminal justice partners, military groups, and community organizations).
Once we receive your referral, we contact you for an over-the-phone assessment, followed by an in-person appointment to complete the intake process. In-person appointments take place during business hours: Monday-Friday, 8 a.m.-5 p.m.
It is recommended that any medical, judicial, military, or other relevant paperwork be provided at the appointment.
For more information on all of Samaritan Daytop Village's treatment programs for drug and alcohol addiction, review our Frequently Asked Questions, e-mail our Admissions Department or call Admissions at (718) 657-6195 or (855) 322-4357 (HELP).
You may click the button below to complete an Online Admissions form. An Admissions Specialist will follow up within the next business day.